Former Bolton Wanderers attacking midfielder, Stelios Giannakopoulos, over the weekend, declared his support for new England boss Sam Allardyce.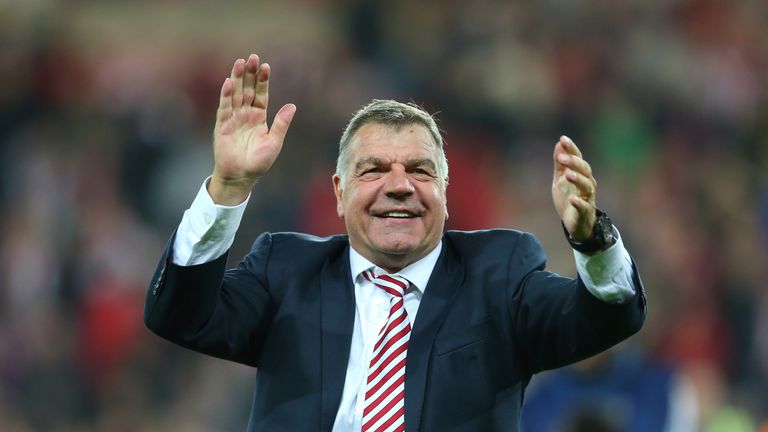 The English FA on Friday, 22 July, 2016 named Sam Allardyce as Roy Hodgson's replacement for the Three Lions. For many this took a whole time coming and congratulatory messages have continued to pour in.
Stelios played under Big Sam at Bolton for five years after joining the club fromOlympiacos in 2003. The 42-year-old played the best games of his career and became a household name in the football world at the Greater Manchester-based club. His name never fails to remind Trotters faithfuls of sweetmemories
With the Three Lions' penchant for boasting of players with alter egos, the former Euro Championship winning midfielder stated that the over emphasised big names in dressing rooms are nothing but "a group of boys looking for someone to lead them."
Having had a coaching stint with former club Paniliakos FC based in his native Greece, Stelios maintained that squeezing the best out from players without creatingunnecessary drama is what Allardyce excels at.For him, making the most of a piecemeal squad is a great sign of a capable manager.

"Every footballer has a button and if you press it they will play best."
"Sam Allardyce finds that with every single player and that is what makes him special."
Stelios arrived Bolton fresh from winning seven Greek Super League titles at Olympiacos between 1996 and 2003. He was known for making trademark runs intoopponent's 18-yard box and accurately slamming home from close range. He scored 28 goals in 177 appearances for the Wanderers.
He had a short stint at Hull City after his contract expired at Bolton and finally returned home to play for AEL till he hung up his boot in 2010.